LPL Update -March2022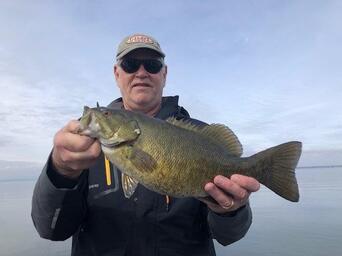 March
Hi everyone
Hi everyone, I don`t know about you, but I can`t wait till this winter is over!! But, as of this writing, we are having snow and the temperature is Zero?! Unlike last winter we`ve had plenty of Ice, as a matter of fact, we have over two feet of ice now. With Covid around, in January we had very few ice fishermen. We did have more fishermen in February, but with the extreme weather, it was "Tough". The temperatures fluctuated up and down some 30 to 50 degrees seems like every other day, which produced winds well over 40 miles an hour, which made it Brutal out there?! Some winds even blew tip-ups out of the water?!!! One of our fishermen, Bill, while jigging in his shanty, had his shelter "Disappear" before his eyes , and we still haven`t found it??!! I think soon, they will have to re-classify fishing and ice fishing as Extreme Sports, don`t you?! When they were able to to get out in some calm weather, they did very well by the photos you see here from the past couple of weeks! Nice fish huh?
THE SPRING AHEAD
This year more than ever, I`m really looking foward to spring, and I can see by the amount of bookings we have already, you`re ready too. April and May are almost booked up and we are now into June. Thanks so much guys!! To get you excited, here are some of the fish you caught last spring. And, they were all released and they should be bigger this year, right?!
f you don`t know already, April, May, and June are one of the best times of the year to catch both warm water and cold water fish in shallow water, and most caught "Casting". I am also excited about our Walleye fishing, which has really taken off in the past few years. Last year we caught quite a few in the 8 to 10 lb range!
TIME TO BOOK
If any of you are planning on coming up to fish with us this year and haven`t yet, call me as soon as you can. We still have quite a few dates still open in June, which is still a great Action month. Yours Truly is turning "75" this month, and even though I have some health issues and I am not out as much anymore, I am still looking foward to being out there with you. Thanks for all the years Guys!
Hope to see you soon!
Pete