LPL Update -June2021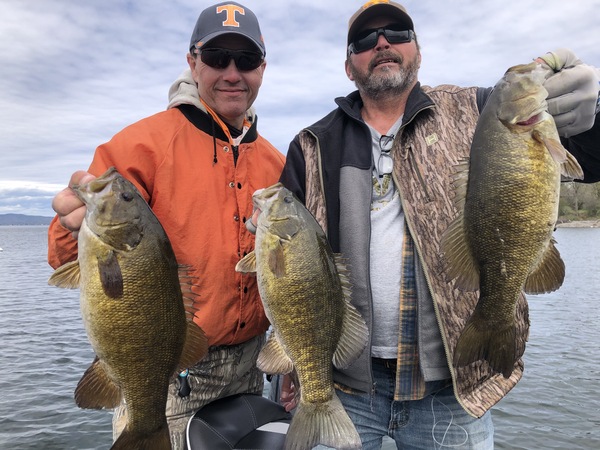 June
Hi Guys!,
Well here are the photos from the past couple of weeks, and as I mentioned in the last update, we have a Lot!!
So many so, we will have to add it to next months newsletter. But I did try to get at least 1 photo of everyone in this update and there are more photos from this month on our website itself, cause we can only fit so many. As you can see, there were many 5 lb plus Smallmouths caught this past month!!
Weather continues to be strange? Just less than two weeks ago we were "Snowed"on, and as of this writing it is in the 90`s ?!!!!! The lake temperature went up 10 degrees in four Days?! It is making the bass spawn weeks earlier? Pike and largemouths are are also biting early this year.
THE SUMMER AHEAD
This shallow water fishing usually extends right thru mid July and then most bass and pike head for the deeper reefs and weed beds for the summer. In a few weeks our Lake trout fishing starts. Not only do we troll for the them but we also jig for them with light tackle, which I think is a "Blast"!! We are catching a lot of Lakers over 10 lbs and some up to near 20!!
In the summer, our guides can take you for a combination of smallmouth and laker fishing in the same outing and they do very well!
LONG POND
Our lake, Long Pond, in the summer months is strictly early morning and late evening fishing, and it is a great top-water lake.
A FAVOR?
If you guys would, and if you have time , would you bring us up on GOOGLE and TRIP ADVISOR and leave a review about us? Some of you did last year and it really helped us to bring business during the pandemic. All our sport shows were canceled this winter. If you would, that would be appreciated
Well guys bye for now and hope to see you soon
Bye for now
Pete