LPL Update -October2019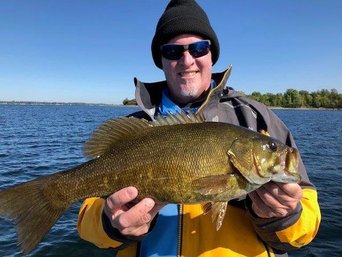 October
Hi Guys,
Just a quick update to let you know that the "Fall Bite" is finally on!! Unlike the hot weather that most of you have had in the past couple of weeks, we`ve had beautiful weather in the 60s and the water temps have dropped into the 60s and the fish are coming in!!
Here are the photos from the past week or two. Hopefully the weather will stay cool and we will continue to have great fishing for the rest of the season, and of course, Great photos too!!!
Hope to see you all soon!!
- Pete