LPL Update - October 2018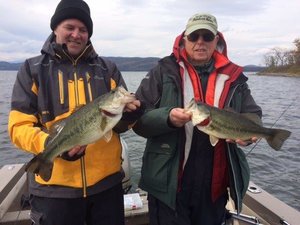 October
Hi Guys:
Bass and Pike
The Bass and Pike are finally biting!! After a couple of months of really tough fishing the bass and pike are finally coming shallow. Recent heavy winds and cooler temperatures dropped the surface temperature in Champlain from 74 degrees to 64 degrees in less than a week, which is great?!! There are not many days we like wind, we are usually cursing it. Unless there is a sudden heat wave the fall fishing should be back to normal. Bass and pike fishing now until early Dec, with prime time being mid Oct thru mid Nov. Trout and salmon, on top, from early Nov till ice, with prime time being mid Nov thru mid Dec.
Alaska
Last month I went on a fishing trip to Alaska for a week. We defnitely timed it right, great fishing and great weather!! We went with an outfit called Bristol Bay Sport Fishing , and it was very enjoyable and I highly recommend them. For me, and most guys it is a bucket list place. Even though we had a few encounters with Bears, it was fun. They fly you out to different remote spots every day for different types of fish. Here are photos of the trip
Well guys the fish are biting, Hope to see you soon!!
Bye for now.
- Pete