LPL Update - May/June 2017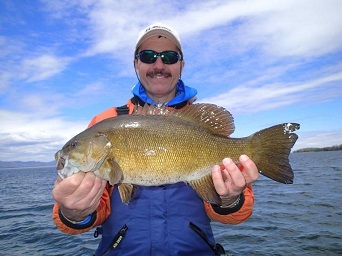 Look at These Fish!
HI GUYS
Well, after a very slow start, we are now on a roll. Look at these fish we caught in the past couple of weeks, nice, huh? Looks like everything is a little later so we should have a longer spring season, hopefully.
In addition to our spring bass, pike, lake trout and salmon fishing, we caught a number of really nice Walleye! Look at some of those photos, they have all been between 6 and 10 pounds. Right now we have been getting most of the fish on jigs and suspended jerkbaits, but the senko, crankbait and topwater time is coming! This will usually goes right through mid July. Just to let you know, we still have openings in June and July, mostly during the mid week. We hope you can make it up and visit us soon!
- Pete