LPL Update - September 2015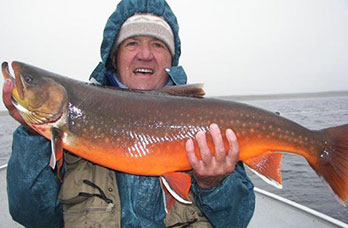 This is the time of the year we catch our biggest fish of the year, in almost all species, we call it "LUNKER TIME".
Hi everyone,
I hope you guys are having a nice summer, It has definitely been a hot one!! Right now, Lake Champlain`s water temperature is almost 80 degrees?!! That reading is taken in Burlington at 6 feet under and that is the deeper part of the lake?! The shallow areas must be near 90?!! I don`t think I have ever seen it that high? We are starting to get a cooling trend which we really need. I never thought I would really say, "WE NEED WIND"!!!! Can`t live with it and can`t live without it??If the cooling trend continues the FALL bite should start within a couple of weeks. Anyway, that is how it has been the past couple of years?! Recently the summers seem to be lasting longer and the prime time for the fall fishing is starting and lasting later. The past couple of falls the prime time for bass and pike have started in October thru mid November and prime time for trout and salmon has been late October thru mid December. As you can see coming the last couple of weeks of October and the first couple of November you can possibly catch all our species, and maybe, all in ONE DAY?! This is the time of the year we catch our biggest fish of the year, in almost all species, we call it "LUNKER TIME". What is nice about that time is that most of the fishing is on top, and mostly "Casting", even your trout and salmon!! Here are some photos from last couple of falls, some nice fish, Huh?!!!
Alaska
This past July I went on a fishing trip to Alaska. It was a week long float trip down the KOKTULI river. This river was loaded with KING, SOCKEYE, and CHUM salmon, as well as arctic char, rainbow trout, and grayling. It was a wilderness trip with camping every night and it was great!!! Here are some of my photos:
If you are interested in doing something like this, contact RAINBOW RIVER LODGE. They have many different packages, but I really wanted the wilderness package where you don`t see another human being. And we didn`t see anyone until the very last day. That`s one i`ve crossed off my bucket list.
Another Friend Gone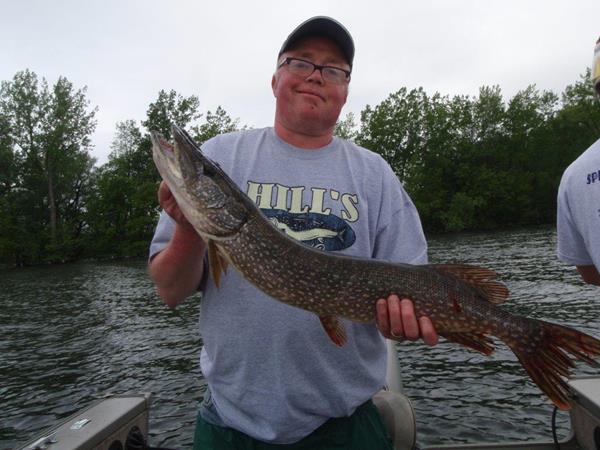 Just about a week ago we lost another fishermen and friend of ours, Bill Hill. Bill was from New Jersey and he has been a part of our family for many, many years. He was just a great guy and full of life. Even though he suffered a life long illness, Bill never lost his love of life or "Fishing". We`ll Miss You Bill!!!!
Well guys this has been a short update, the summer was slow and not many photos to show you, but I am sure the October one will be loaded with you guys with all kinds of fish! It`s LUNKER TIME, hope to see you soon!!
Bye for now
Pete