LPL Update - June 2013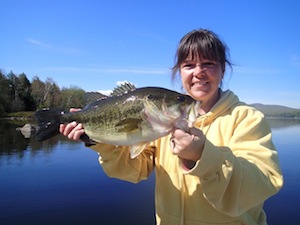 We started out the season with catches of big smallies up to 6 pounds!
Hi everyone!!

How about these photos, Huh? These are all from the past couple of weeks, really!

Even though we caught and released hundreds of bass and pike this past month, it was a weird start to the year.

We started out the season with catches of big smallies up to 6 p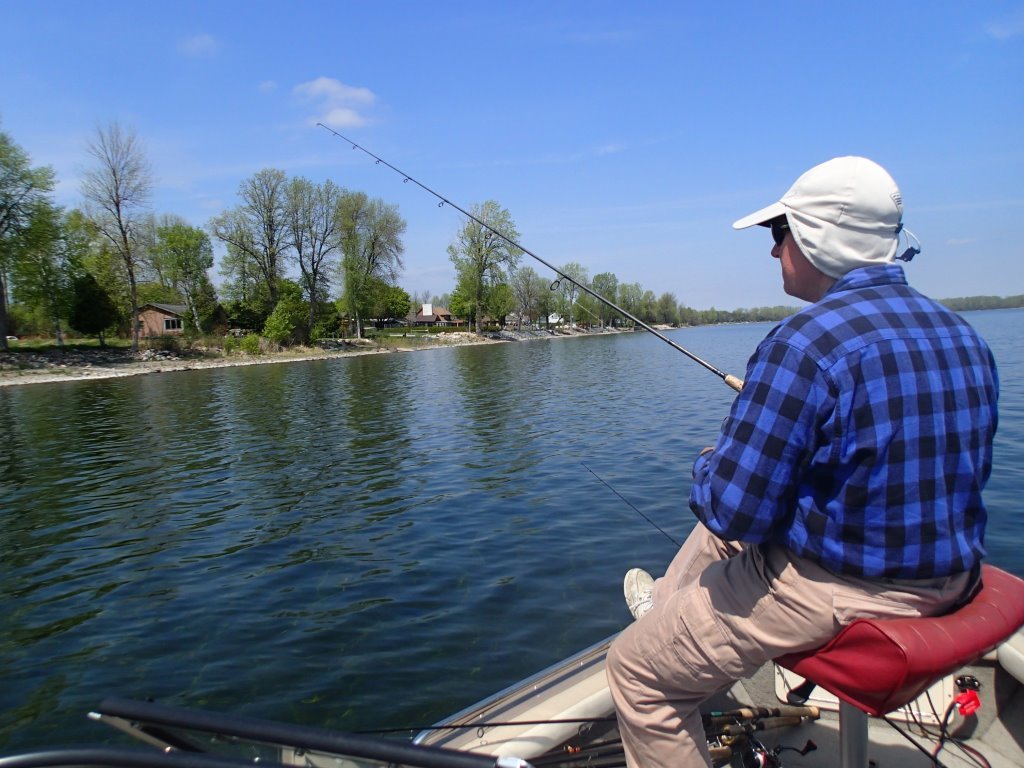 ounds!! Then for about a week we had very cold temperatures and high winds. It was so windy that we had to re schedule people for another time? Right after that it was as calm as calm can be, with temperatures in the 70s and 80s for about 12 days!! In that period of time, the surface temperatures went from the low 30s to 65 degrees, unbelievable! But during that time our fishermen`s catches were over 100 fish per boat/per day! Some boats were over 150! The water was so warm that the largemouths and and smallmouths were coming into spawn at the same time! Then, the wind and cold came in again and dropped the 60 plus water temps down to 52 degrees in just 2 days! Needless to say, the bite was off for quite a few days. As of this writing the fish were starting to hit again, but it has been about 2 days since anyone has been cause it`s been pouring like Crazy! But even with all this, everyone caught fish this past month, and a lot of "Picture" fish. If the weather gets normal again, June should be a great month!

WALLEYE
Despite many years of having a year-round season, no slot limits, and lamprey problems, the Walleyes are making a come back!! Besides the Lake Champlain Walleye Association, the State of Vermont is actively raising and stocking walleyes once again, which is great news!! We at the Guide Service believe there should also be a moratorium on keeping walleyes for a few years until the population gets a good foot hold, cause any walleye caught up here never goes back in the water! One really nice Walleye that was released was caught by our good friend Mac Winkler from Minnesota. It was 11 1/2 lbs and 30 inches! Even the photos here really don`t give it justice, it was a monster!! Congratulations Mac!
As per my suggestion in the last newsletter a number of guys did bring up their own small boats, kayaks and canoes and did really well on their own in our many local streams, lakes, and ponds where big boats just can't go. One group of guys fished one of our rivers a couple of weeks ago and caught 118 smallmouths between 3 and 4 1/2 lbs! Their photos are here, check em out. Actually, many of this months photos are from our lake, right out back behind the lodge! Long pond is really active right thru July with a lot of early morning and evening top-water fishing.

Well Guys, I guess that is it for another newsletter. Looks like great fishing for upcoming June and July!

Hope to hear from you soon!!

Have a good one!!

-Pete